Quarter Mile Event
Family, Friends, Food and FUNdraising! The Woman's Club of Clayton invites you to donate and enjoy the day on April 10, 2021 at the East Clayton Community Park: 1774 Glen Laurel Rd in Clayton from 11 am – 4:00 pm. Come out and donate to help cover a quarter of a mile along the walking path! This fundraiser supports the Woman's Club of Clayton with our efforts for Harmony Playground (an all-abilities playground), Harbor Shelter, Backpack Buddies, scholarships and many more community support opportunities and projects! For more information contact tricia.perna@gmail.com or 702-875-2691. Donate online (Donate tab above)

Quarter Mile Event Flyer
Candyland at Main Street Community Garden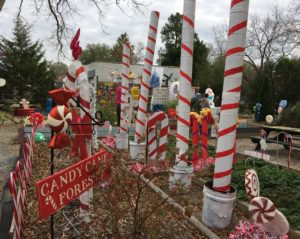 The Woman's Club of Clayton and Main Street Garden transformed the community garden into Candyland – a game kids played during the holiday season. More than 3000 guests visited the garden in 2020.
Spring Fling Brunch & Fashion Event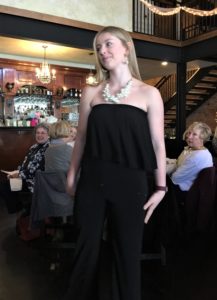 The Woman's Club of Clayton held this fundraiser on March 7th at Brick & Mortar, 217 E. Main Street, Clayton. Guests enjoyed a wonderful brunch, lovely spring fashions presented by Belk's, additional fashion displays from Dylan's, Yellow House and Unique Gifts by Jacquelynn, silent auction, door prizes and fun! Pictured above Candace Penny, one of the models for the event. Other models are pictured below.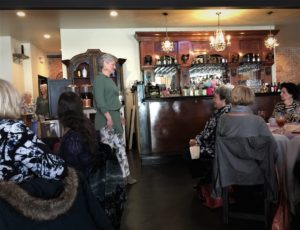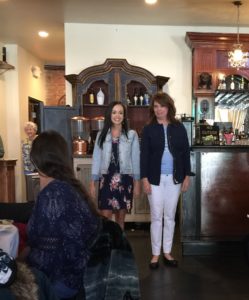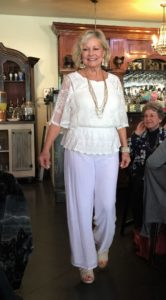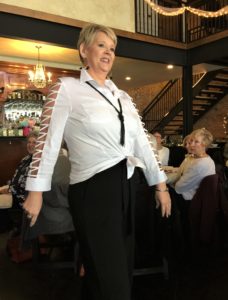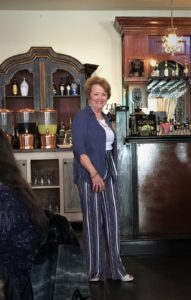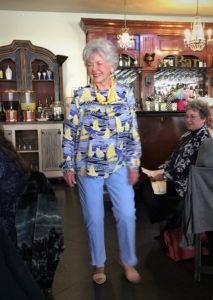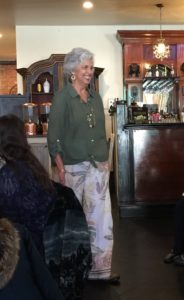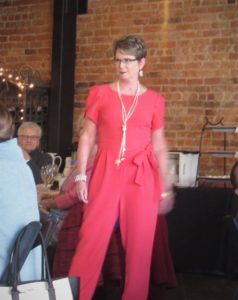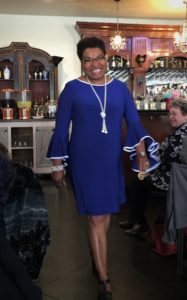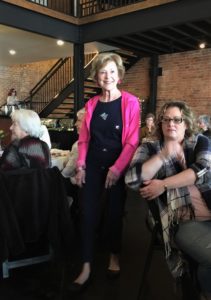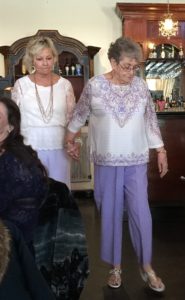 Small Town Gala Fundraiser 2019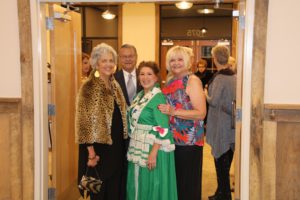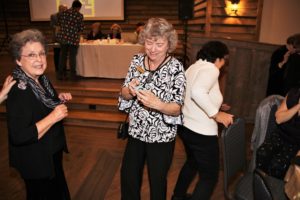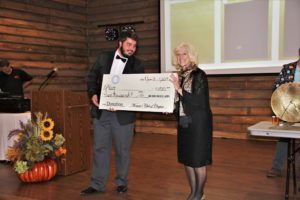 Small Town Gala: Honoring Clayton's 150 Years – A Fall Fundraiser: The Woman's Club of Clayton hosted the first ever "Small Town Gala" which was held Saturday, November 9, 2019 at the Farm at 42. Funds raised from this event play an integral role in the continued success of our organization and will be used to fund community-based projects in our town of Clayton. This year a major portion of the funds raised will go to the Clayton Community Recreational Foundation:Harmony Playground and Christmas Kids Project (a joint project of The Woman's Club of Clayton and Clayton Civitan Club).
The event featured a catered buffet, cash bar, music, dancing, a Casino Night, Diamond Dip, and a Reverse Raffle with grand prize totaling $10,000.00. Additionally, many 'second chance' prizes were awarded throughout the evening. The event was very successful and we want to thank all of the organizations and individuals who purchased sponsorships.