TWCC helps meet a variety of community needs such as donation of $15,000 to support Harmony Playground at East Clayton Community Park. Every Christmas, the club partners with the Civitan Club to shop for underprivileged children in the community with the Christmas Kids project. The club sponsors an annual Arts Festival featuring art from students in the Clayton area. In 2022, the club was awarded a $25,000 RYE Foundation grant and the funds were donated to a variety of service agencies in Johnston County including Backpack Buddies, Clayton Area Ministries, Serve the Need Johnston County, With Love From Jesus, and House of Hope.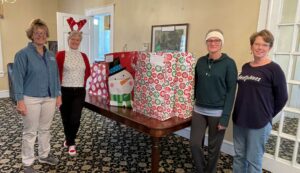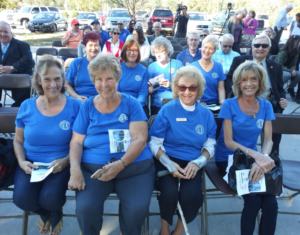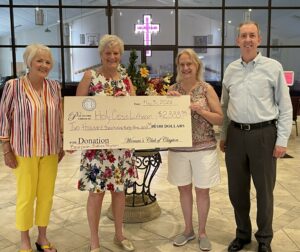 TWCC members are assigned to one of five community service programs (CSP's) that coincide with CSP's established by the General Federation of Women's Clubs. The CSP's are structured to address the needs of our community by focusing on major issues that affect the community daily such as supporting women's health, preserving natural resources, promoting literacy and equality, citizen advocacy, and encouraging volunteer service. The CSP's identified below focus on the arts and culture, environment, education and libraries, health and wellness, and civic engagement and outreach.
Arts & Culture
Objective: Arts and culture (A&C CSP) are essential to our quality of life! The study of art and culture enriches the human experience. Art education improves problem solving and critical thinking skills, builds focus and perseverance, and nurtures creativity, confidence, and collaboration. Cultural awareness promotes effective communication and profoundly increases the ability to appreciate and enjoy a variety of new people and experiences. Projects that include music, dance, theatre, or a cultural experience, can be both traditional and innovative. There are countless ways to support the arts and culture awareness.
Co-Chairs: Dianne Carroll, Angela Williams, Faye Brooks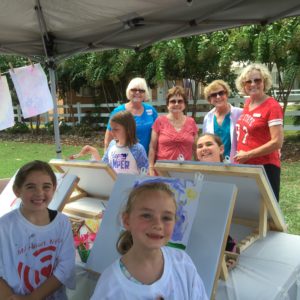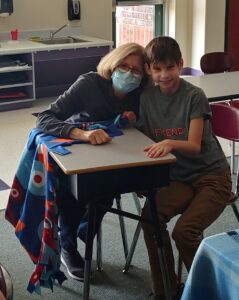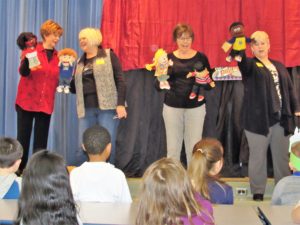 Environment
Objective: The Environment Community Service Program (ENV CSP) encourages us to be stewards of the earth: 1) Preserve the world's resources, protect wildlife and domesticated animals, 2) Live sustainably, and 3) Beautify our communities and enjoy nature. The environment is everything that makes up our surroundings and affects our ability to live on the earth—the air we breathe, the water that covers most of its surface, all flora and fauna, and the soil, minerals, and fossil fuels that exist within its crust. The environment continually changes through natural ecological processes and as a result of human actions. We strive to educate members about the importance of beautifying, maintaining and restoring our most precious resources through the implementation of projects in our local communities.
Co-Chairs: Rachel Masimore, Christie Latham, Sarah Brooks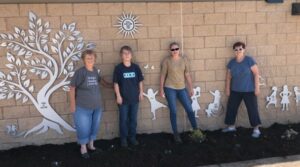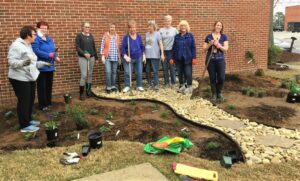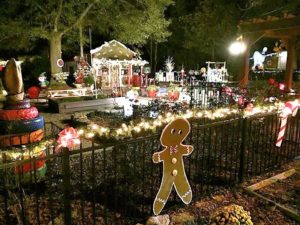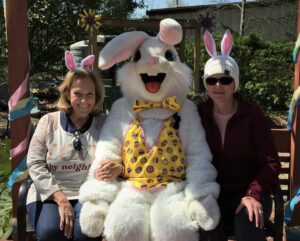 Education & Libraries
Objective: Members promote education at all levels. We help others, while continuing to learn ourselves. Projects in the Education and Libraries Community Service Program (E&L CSP) are designed to foster schools and educational institutions, and to promote literacy, libraries, and the love of a good book. We encourage the growth of individuals and communities at home and around the world.
Chairs: Brenda Gay, Sandy Nesselrode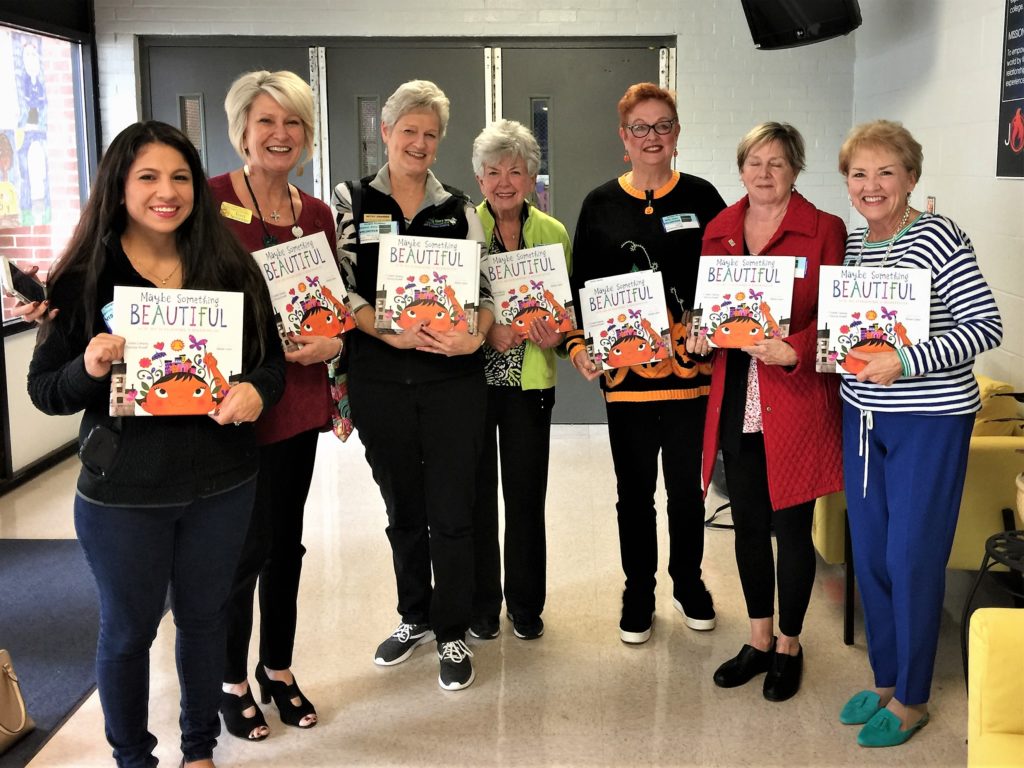 Health & Wellness
Objective: The Health and Wellness Community Service Program (H&W CSP) is designed to inform members of issues that affect the well-being of individuals, families, and communities. To improve our well-being, we must address three key components: 1) Nutrition, 2) Disease prevention, and 3) Physical and emotional care. This CSP aims to explore the various opportunities for awareness and advancement of each of these vital areas. The World Health Organization defines health as "a state of complete physical, mental and social well-being." Wellness has been described as an active process of becoming aware of and making choices toward a healthy and fulfilling life. Wellness is a dynamic process of change and growth. Consider projects that address issues that promote healthy lifestyles, and mental health awareness.
Co-Chairs: Nancy Maynard, Judy Ryan, Deborah Fuller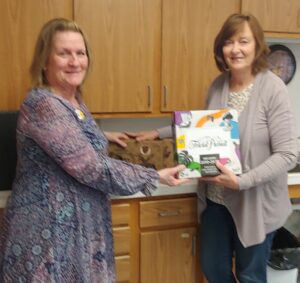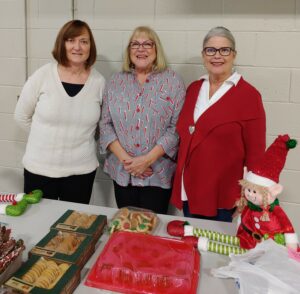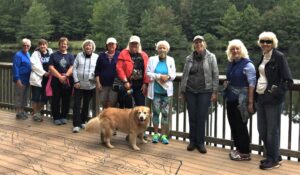 Civic Engagement & Outreach
Objective: The Civic Engagement and Outreach Community Service Program (CEO CSP) reminds members that each of us is a part of a larger society and is responsible for undertaking actions that will create a better quality of life and foster a sense of community; locally, regionally, nationally, and globally. The "broad strokes" of this effort include: 1) Citizenship; 2) Crime Prevention, Safety, and Disaster Preparedness; 3) The Needy, Hungry, and Homeless; 4) Our Military Personnel and Veterans and 5)Support and Aid Women Veterans.
Co-Chairs: Susan Johnson and Karen Keeslar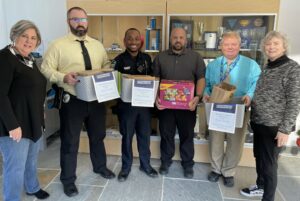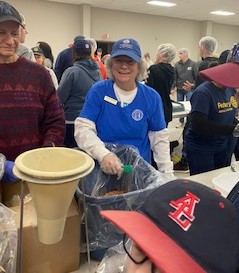 Night'N'Gals
The Night'N'Gals are TWCC members who are unable to attend daytime meetings. Depending on interest, they may meet in the evening. Night'N'Gals are assigned to a CSP so they can participate in CSP activities when able.
Objective: Promote membership in our club to professional women who are not available to attend our daytime meetings.  Night'N'Gals are full club members and participate in all CSP and club activities.