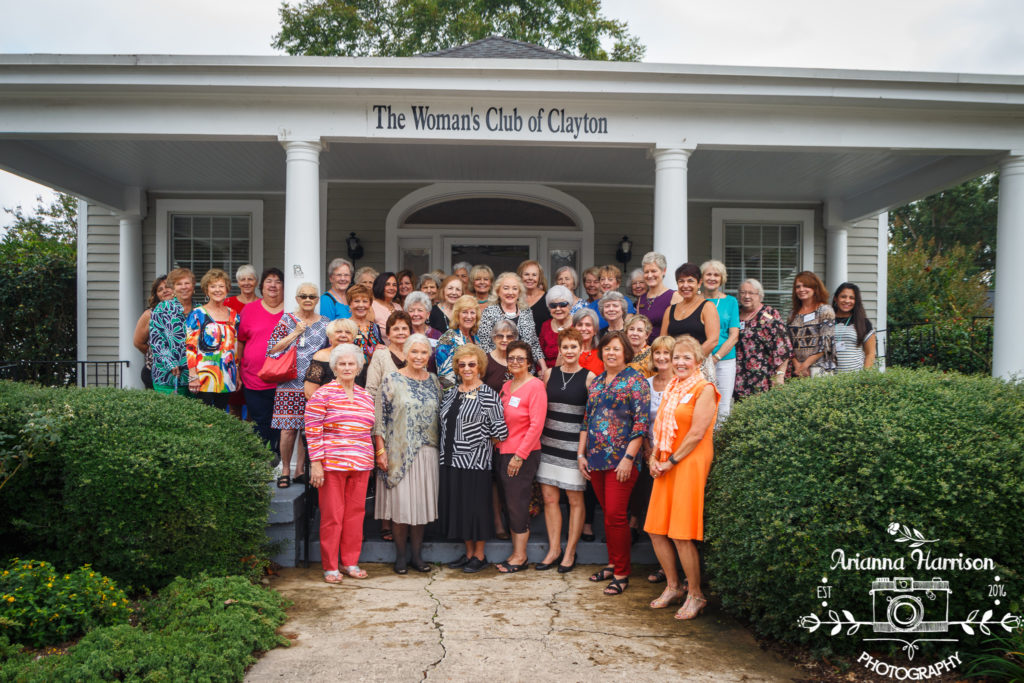 The Woman's Club of Clayton (TWCC) was originally founded on October 18, 1918 and has been providing service to the Clayton community for more than 100 years. TWCC is a non-profit, 501(c)3 philanthropic organization and is a federated club of the General Federation of Woman's Clubs. TWCC is made up of women who share a common goal: to work together to improve our local community, socially, physically, culturally, and educationally. Please consider joining us and helping us serve those in need of assistance.
Next Monthly Day Meeting – November 11, 2020. In order to comply with the Governor's orders for Covid-19, two meeting sessions will be held at The Woman's Club clubhouse, 109 S Church St., Clayton, NC – one at 10:00am and one at 1:00pm. The same information will be covered at each session. Members and guests will need to sign up for the session they prefer to attend. Members will receive an email with sign up instructions. Guests can use the "Contact Us" tab on this website to sign up. Bottled water will be available, but food will not be served. Social distancing will be practiced at each session and attendees must wear a mask.
Next Monthly Night Meeting (Night 'N' Gals) – November 12, 2020, 7:00pm at The Woman's Club clubhouse, 109 S Church St., Clayton, NC.
BBQ Fundraiser – November 7th, 11am-5pm at The Woman's Club of Clayton Gazebo, corner of Second and Church Streets. All plates are $8. BBQ will be cooked by American Legion Post 71. Plates are choice of BBQ Sandwich, Cole Slaw, Chips and Drink OR 2 Hot Dogs, Cole Slaw, Chips and Drink. For tickets, call (919)601-7959 or email sbrooks@twccnc.org
BBQ Fundraiser Flyer
Pie in The Sky Fundraiser – Want some help with dessert for Thanksgiving? The Woman's Club of Clayton will be baking pies for pick up or delivery November 23-25. Pie types are Buttermilk, Pumpkin, Pecan and Chocolate Chess. All pies must be pre-ordered and pre-paid. All pies are $20. To order, call (919)601-7959 or email sbrooks@twccnc.org
Pie in the Sky Fundraiser Flyer
Candyland at Main Street Garden – Looking for a FUN family event! Bring the kids to the Main Street Community Garden starting October 30th and running through January 4th. Garden volunteers and members of The Woman's Club of Clayton will transform the garden into a giant CANDYLAND game. The kids can play the game and at the end of the game is a Candy Shop (times the shop will be open will vary). The flyer is attached.
Candyland Flyer